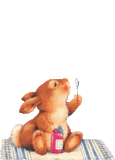 G'Morning!! Well, it's another rainy day here in Salem, Oregon. Oh but I do love the smell and sounds of the rain!
I know though that sometimes rain can be depressing for some, makes you feel blue....so today's post will be especially great for you....as Clary Sage boasts a multitude of beneficial actions that includes having a balancing effect on the mind and the emotions....so grab your coffee or tea, tighten up your robe's sash so you don't trip and check this out.....
~Peace~
Healing With Clary Sage

The aromatic leaves and flower tops of Clary Sage are steam-distilled to create a potent oil with remarkable sedative properties. Blended with Lavender, it is invaluable for easing depression and anxiety; by itself, it can help teat panic attacks, stress-induced headaches and muscular cramps, and it is an excellent tonic for the nervous system.
Clary Sage's primary action is on the female reproductive system. It mimics estrogen and regulates scanty periods and menopausal symptoms. Blended with Jasmine and Sandalwood oil, Clary Sage's euphoric action can help cure impotence.
An effective relaxant for tense and strained muscles, Clary Sage is also useful for people with high blood pressure.
Active Ingredients Of Clary Sage Oil
Esters~Clary Sage contains more than 70% Esters, such as Linalyl Acetate. These give Clary Sage its calming and sedative properties. They are also anti-spasmodic and digestive tonics. Clary Sage is remarkable for sore muscles due to this high content of Esters.
Alcohols~Clary Sage also contains alcohols including Linalool and Sclareol. These act as good general tonics and balancers and they are also warming and uplifting to the mind and body.

Using Clary Sage Oil
Soothe Respiratory Infections
To Treat A Sore Throat~
Mix the following with a glass of warm water and gargle 2-3 times a day. These oils will help to fight bacterial infections. Do Not Gargle:
5 drops Tea Tree

2 drops Clary Sage

To Ease Nasal & Chest Infections~This is a great warming chest rub:
3 drops Lavender

3 drops Peppermint

3 drops Clary Sage

2 tbsp Sweet Almond Oil

Menstrual Regulator
Soothe Abdominal Cramps~Add the following to a warm bath:
3 drops Clary Sage

3 drops Marjoram

3 drops Chamomile
Regulate Scanty Periods~Use the following as a daily abdominal massage:
3 drops Clary Sage

3 drops Myrrh

1 drop Fennel

2 tbsp Grapeseed
Balance Menopausal Symptoms~Blend the following and use as a massage:
3 drops Clary Sage

3 drops Rose

3 drops Geranium

2 tbsp carrier oil
Ease Stress
A Good Nights Sleep~
Add the following to a cotton pad and place it under a pillow. The sedative action of these oils will combat insomnia:
2 drops Chamomile

2 drops Clary Sage
Indigestion~Add these oils to a bath for a soothing and relaxing soak:
2 drops Chamomile

2 drops Clary Sage

4 drops Lavender
Soothe The Mind & Spirit
Deep Meditation~Add these oils to a burner for relaxing meditation:
2-3 drops Clary Sage

2-3 drops Ylang Ylang
Calming Massage~Calm nerves with a massage blend of:
3 drops Clary Sage

3 drops Rose

3 drops Frankincense's

2 tbsp carrier oil
As you can see, Clary Sage is a must-have in your aromatherapy cabinet! Thanks so much to my current followers for being so loyal and a welcome to any of you that are new to my page...couldn't do it without you! Have yourselves a wonderfully peaceful day!